MaineHousing Board of Commissioners
---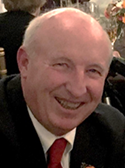 Chairman Frank O'Hara has been an independent public policy consultant since 1987. His work includes market analyses for housing development markets in Maine, New Hampshire and Vermont, and involves projects for senior, multifamily, single family, seasonal, and year-round housing; as well as varied funding sources including private financing, the Low Income Housing Tax Credit, and Rural Development. In addition to his market study work, he has also authored several housing-related studies on affordability, policies, elderly housing, housing preferences, and the cost of sprawl. Prior to his work as an independent consultant, Mr. O'Hara was co-owner of Planning Decisions, Inc., and held several public policy positions including Special Assistant to Governor Joseph Brennan, Director of Planning and Program Development at Maine State Housing Authority, Director of the Community Assistance Division at Maine State Planning Office, Director of Targeted Jobs Program at the City of Portland, and Housing and Community Development Planner at Greater Portland Council of Governments. Mr. O'Hara received his B.A. with honors in Urban Studies from Haverford College and his M.A. in Religion from Yale University Divinity School.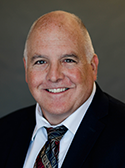 Daniel Brennan became MaineHousing's Director on April 9, 2018. Mr. Brennan has served in a number of senior staff positions since 1993, including as Senior Director of Programs, Director of Energy & Housing Services, Director of Development, Director of Asset Management, and Internal Auditor. Prior to joining MaineHousing, Mr. Brennan was employed as an internal auditor for Maine National Bank and RECOLL Management Corporation and shortly after joining MaineHousing, he earned the Certified Internal Auditor designation. Mr. Brennan received his B.A. from the University of Maine, Orono and his M.B.A. from Thomas College.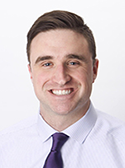 Henry Beck is the Maine State Treasurer and serves on the MaineHousing Board of Commissioners as an ex officio member. His government service began when he was elected to represent his neighborhood on the Waterville City Council in 2005. In 2008, he was elected to the Maine House of Representatives representing parts of Waterville and Oakland during his senior year at Colby College. In 2018, Henry Beck was elected by a Joint Convention of the 129th Maine Legislature to the Office of State Treasurer. Beck attended the University of Maine School of Law and graduated on time while serving in the Legislature. Beck also holds a Certificate of Graduate Study from the Muskie School of Public Service.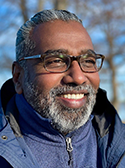 Noël Bonam is AARP Maine's State Director. Noël has extensive experience in leadership development, stakeholder engagement, diversity, equity and inclusion practice and civic leadership. Before joining AARP, Noël had been the head of The Global Institute, a public benefit organization (with operational hubs in Denmark, India and the US), specializing in social equity, leadership development and organizational sustainability. Noël has worked extensively with diverse partners from across the world, particularly in the public and not-for-profit sectors. Formerly, he was the Director for the Bureau of Multicultural Affairs for the State of Maine. In that role, he managed systemic changes through diversity, equity and inclusion efforts by working closely with inter-departmental stakeholders and with key community partners from across the state. Noël holds a Master's in Public Personnel Management from Osmania University (India) and a certification in Diversity, Equity and Inclusion in Human Resources from Cornell University. He is also a graduate of the Senior Executive in State and Local Government mid-career program at the Kennedy School of Government, Harvard University. He is currently the Chairman of the Board of Trustees of the Association for World Education, an international NGO specializing in lifelong learning with consultative status at the United Nations and he is also a member of the Maine Climate Council.
Elizabeth "Betty" Dietz was born in Presque Isle, left Maine for a few years, and also has lived in Gardiner, Augusta, Ellsworth and Penobscot. Betty has extensive experience working in finances in the Fuel Oil/LP Gas industry, Medicare Benefits, and Elderly Housing. She recently retired as the Finance Manager/Bookkeeper for the Bangor Area Homeless Shelter. Her volunteer work includes experiences with Hospice, Elderly Medicare SHIP clinics, church councils, and several Maine non-profits including the Holocaust and Human Rights Center of Maine. She is a mother, grandmother, and great-grandmother and currently resides in Veazie.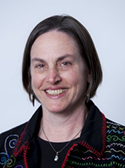 Laura Buxbaum serves as the Senior Vice President, Public Policy and Resource Development for Coastal Enterprises, Inc. in Brunswick, Maine, where she previously served as Director of Housing Resource and Policy Development. Prior to her work with Coastal Enterprises, Inc., she served in various capacities including Executive Director and consultant for community and workforce development and affordable housing organizations throughout Massachusetts. She currently serves as Co-Chair of the NeighborWorks America Rural Initiative Rural Advisory Council, as well as a Member of the Board for the National Rural Housing Coalition, the Housing Assistance Council, and the Four Directions Development Corporation. She previously served on the Board of the Maine Affordable Housing Coalition.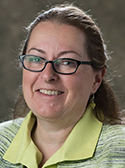 Nancy Harrison is a Vice President and Regional Sales Manager for Bangor Savings Bank in Bangor, Maine. She has worked in the Banking Industry for 35 years with a broad base of regional lending experience and a focus on Residential Mortgage & Consumer Lending. She has been a presenter at hoMEworks homebuyer education classes for both KVCAP and Penquis Agencies. She currently serves on the Board of Visitors at Husson University, Four Directions Development Corporation Loan Committee and as a public member for the Fee Arbitration Commission Panel for the Board of Overseers of the Bar. She received both her B.S. in Business Administration and M.B.A from the University of Maine.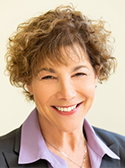 Renee Lewis is a Principal and Managing Partner of Bloomfield Capital, a direct lender and investor in middle market commercial real estate throughout the country. She joined the firm through its merger with VAR Capital Advisors, a boutique real estate diligence and advisory firm she founded. Prior to forming VAR, Renee was a partner and managing director in another national real estate lender and investor during which she led departments including underwriting, asset management and debt purchase. Renee's career includes founding and growing commercial real estate consulting firms and providing services to major institutional and government clients, while based in Maine. A graduate of Duke University, Renee has been committed to building businesses and community in the state. She has served as a board member, president and co-chair of the capital campaign for Big Brothers Big Sisters of Southern Maine, board member and chair of Avesta, board member and president of Maine Real Estate Development Association, current board member of the Olympia Snowe Womens Leadership Institute, as well as other area organizations. Renee lives in Hollis with her husband and son and their never-ending renovation project at the Ellis B. Usher house.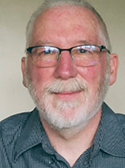 Paul Shepherd is a BPI-certified Building Analyst and has been the co-owner of Penobscot Home Performance for the past 15 years. He has been involved in hundreds of residential energy retrofit projects throughout Maine that have helped homeowners make their homes more comfortable, healthy, and energy-efficient as well as lower their greenhouse gas emissions. He previously spent eight years working for both Penquis and Coastal Community Action Programs where he was responsible for implementing the WAP weatherization program and the Central Heating Improvement Program. He was also a certified Lead Inspector and Lead Sampling technician and has been involved in lead abatement projects. He has a B.S. degree in Architectural Studies from the Philadelphia College of Art.